ACK and SCKE Have Successfully Obtained the ISO Three Management Systems Certificates
Read : 723  |  Release Time : 2021-08-25
Recently, ACK and SCKE have passed the quality, environmental and occupational health and safety management system certification and obtained ISO9001 Quality Management Systems Certificate, ISO45001 Occupational Health and Safety Management Systems Certificate and ISO14001 Environmental Management Systems Certificate successfully. The acquisition of the certificates marks that the two companies have reached a new level in terms of the "standardization, normalization and refinement" in management. It laid a solid foundation for further improving the companies' management level, enhancing the core competitiveness and effectively enhancing the competitiveness of the companies in domestic and foreign markets.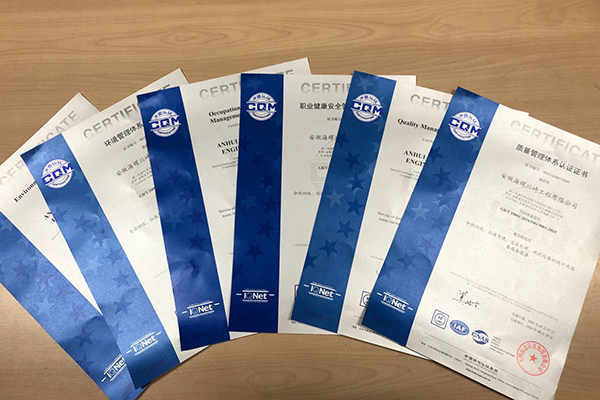 Since established in December 2006, ACK has been adhering to the development concept of " Lucid Waters and Lush Mountains are Invaluable Assets ". It has always adhered to the green development route of energy conservation and environmental protection. Through the "PDCA" classic cycle management measures of planning, implementation, inspection and rectification, ACK obtained the three systems certificates for the first time in July 2009. Up to now, it has successfully updated the certificates five times.
A drop of water can reflect the light of the sun. Pieces of updated certificates also confirm that ACK is forging ahead. In future, ACK will continue to adhere to the scientific essence of ISO quality, environment and occupational health and safety systems as the key, explore the new areas of environmental protection industry actively, improve product quality constantly, and make unremitting efforts to create human living space.Note: ISO is the English abbreviation of International Organization for Standardization. The organization was established in 1947 to promote the development of standardization and its related activities worldwide, to facilitate the international exchange of goods and services. Although it is a non-governmental organization, the standards formulated by the organization have strong authority, guidance and universality in the world, and are deeply recognized and valued by the international community.